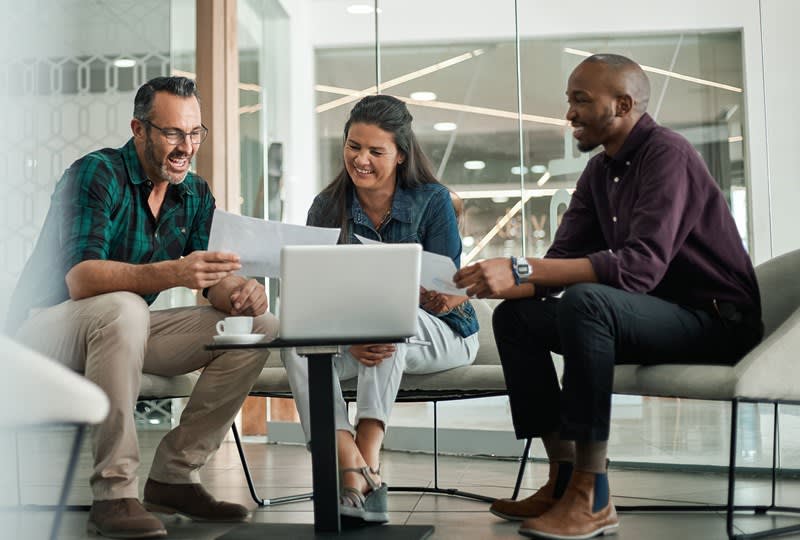 After hearing that mortgage rates have risen over the last year, today's buyers are looking for ways to maximize their buying power. One solution is to "lock in" an interest rate. By locking in interest rates as they search and bid on properties, buyers can gain peace of mind and hedge against rising rates.

Here's a quick primer on how that works.


What Does It Mean to Lock in Your Interest Rate?
While every mortgage lender may have a different process for locking in interest rates, borrowers can often lock in a rate at the same time that they are pre-approved for a home mortgage loan.

Pre-approval essentially means that a lender has reviewed your financial documents and credit, and deemed you worthy of a loan for a certain amount, and on certain terms. Because a hike in interest rates could impact the buying power of a borrower, some lenders (like Edina Realty Mortgage) offer the rate lock alongside the pre-approval letter, so that eligible buyers can set their budget and not be impacted by rising rates during their search.


Are All Buyers Eligible for A Locked Interest Rate?
If a mortgage company offers borrowers the option to lock in their interest rate, the borrower must typically meet certain criteria. There will usually be a set period of 60-90 days for the lock1, and it would be available to borrowers pursuing a certain type of loan program2. For example, borrowers pursuing a jumbo loan will not be eligible for a rate lock, but those taking out a conventional or government fixed-rate loan would be eligible (provided they meet all other criteria as well).

At Edina Realty Mortgage, the Lock, Shop & Home program offers eligible buyers the option to lock in their interest rate:
If they are pre-approved through the Buyer Advantage® program3.
If they request a conventional loan or a government fixed-rate loan program.
For 90 days, as they search for a home. (Longer lock periods may be available2.)
What if Rates Go Down after I Lock in My Interest Rate?
If rates happen to go down after you lock in your rate, you may worry that you made the wrong decision to lock in early. Some mortgage companies, including Edina Realty Mortgage, offer participants the opportunity to "float down" to the current rate one time during their search. This means that our borrowers have the peace of mind of knowing that their rate will not go up — but it may go down, which would only increase their buying power.


I Plan to Build a House, and A 90-Day Lock Won't Work for Me. Do I Have Any Options?
Yes, many mortgage companies recognize that those on a building schedule will not benefit from a short-term rate lock. Some mortgage companies, including Edina Realty Mortgage, offer a longer rate lock for those who are pursuing new construction financing.

Borrowers using Edina Realty Mortgage's Builder's Assurance program, for example, are able to lock in their rate for 365 days4 if they are:
Building a new construction home5.
Pursuing a conventional, 30-year fixed-rate loan for $705,000 or lower.
Planning to reside in the home as their primary residence.
As with Edina Realty Mortgage's Shop, Lock & Home program, the Builder's Assurance loan program allows borrowers a one-time float-down6 to the current rate during their 365-day program.


How Can I Figure out Which Program Is Right for Me?
Because most rate-locking programs only last 60 or 90 days, it's important that you don't lock in your rate before you're truly ready to search for and purchase a home. Before you decide on rate locking or a certain loan program, it's in your best interest to speak with a professional. You don't have to figure any of this out all alone.

For no-obligation and no-pressure insights on the next best steps, you should take, reach out today. Together, we can work with a mortgage professional who can walk you through the steps that you'll need to take to lock in your interest rate or to simply get pre-approved in the future.
The lock, Shop & Home program is NOT available for bond, jumbo, or renovation loan programs.
Interest rate lock available up to 90 days. Longer lock periods may be available. Additional fees may apply for longer lock periods.
Buyer Advantage® is not a final loan approval. A Commitment Letter is based on information and documentation provided by you and a review of your credit report. The interest rate and type of mortgage used to approve you for a specified loan amount are subject to change, which may also change the terms of approval. If the interest rate used for credit approval has changed, you may need to re-qualify. Information provided by you is subject to review and all other loan conditions must be met. After you have chosen a home and your offer has been accepted, final loan approval will be contingent upon obtaining an acceptable appraisal and title commitment. Additional documentation may be required.
The upfront fee will be due at the time of rate lock and is eligible to be fully refunded at closing.
Eligible for permanent financing only. Temporary financing for new construction is not available.
Interest rate is eligible for a one-time float-down to a current market rate within 60 days of closing. The interest rate may not float down within 14 days of the closing date.
All first mortgage products are provided by Prosperity Home Mortgage, LLC dba Edina Realty Mortgage. (877) 275-1762. Prosperity Home Mortgage, LLC products may not be available in all areas. Not all borrowers will qualify. Licensed by the Department of Financial Protection and Innovation under the California Residential Mortgage Lending Act. Licensed by the Delaware State Bank Commissioner.
Massachusetts Mortgage Lender License ML75164. Licensed by the NJ Department of Banking and Insurance. Licensed Mortgage Banker-NYS Department of Financial Services. Also licensed in AK, AL, AR, AZ, CO, CT, DC, FL, GA, ID, IL, IN, KS, KY, LA, MD, ME, MI, MN, MO, MS, MT, NE, NC, ND, NH, NM, NV, OH, OK, OR, PA, RI, SC, SD, TN, TX, UT, VA, VT, WA, WI, WV, and WY. NMLS #75164 (NMLS Consumer Access at
nmlsconsumeraccess.org
©2022 Prosperity Home Mortgage, LLC dba Edina Realty Mortgage.