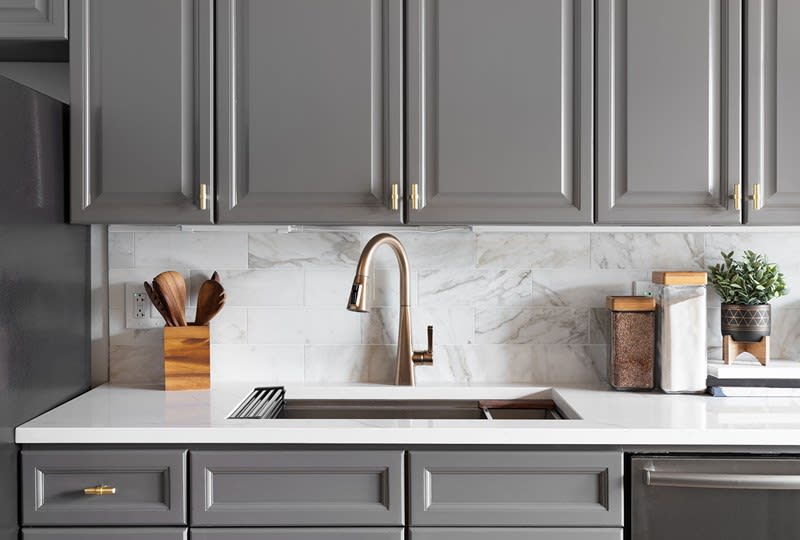 There's no better time to finalize the interior home improvements on your to-do list than during the chilly winter months.
With help from the Remodeling 2022 Cost vs. Value Report (
www.costvsvalue.com
), we checked out the top remodeling projects in the Minneapolis, Minnesota area. Here are tips to help you determine which home fix is right for your property this winter.
Replace Your Front Door
Are you feeling a draft? Is your front door sticking every time it's opened for guests waiting out in the cold? Whatever your reason may be for replacing your front door this winter, you won't regret doing it.
According to the local report of home projects, homeowners who swap their existing door for a steel version will recoup 70.1% of the project's cost. On top of being a smart investment, homeowners gain a better functioning door and increased curb appeal after finishing this project.
Note: If your door is working fine, but could still use some refreshing, opt for a fresh coat of paint instead.
Invest in A Minor Kitchen Remodel
A kitchen remodel may feel like a lofty goal in the winter, but it's a great way to add interest to your house. And, this project will especially pay off if you're planning to cook in the space for years to come.
A minor, mid-range kitchen remodel runs about $27,948 and homeowners can recoup up to 67.2% of that cost upon resale. The project includes:
Keeping original cabinets, but replacing their fronts with new panels, drawer fronts and hardware.

Upgrading to an energy-efficient cooktop, oven range and refrigerator.

Replacing the countertops.

Adding new trim, wall covering and flooring.
To complete this project on a budget, consider tackling projects you can handle yourself rather than contracting out tasks.
How Do I Really Use My House?
Most of us spend a significant amount of our lives at home, so it may be worthwhile to consider optimizing your space for everyday use and life. Ask yourself these questions to see what method of reimagining the rooms in your home could be right for you:
Should my dining room be an at-home office space, with desks for grownups by day and homework stations for kids at night?

Is it time to extend the kitchen island to include stools for quick meals?

Do we use the guest bedroom often? Or should we create a multi-purpose space that can still accommodate occasional guests?
Remember, while a dining room or guest bedroom setup may be the standard for many traditional homes, it's best to design your space based on your own individual needs. Think about how you really use your space, then plan to make home improvements accordingly.
Moving Forward with A Real Estate Expert
Take advantage of the extra time spent indoors and add purpose to your winter with a home improvement project. These tips are ideal for homeowners staying put or hoping to sell this season. And if you're curious about what your property is worth or you're ready to jump into the housing market, email or call today for help from a real estate expert you can trust.