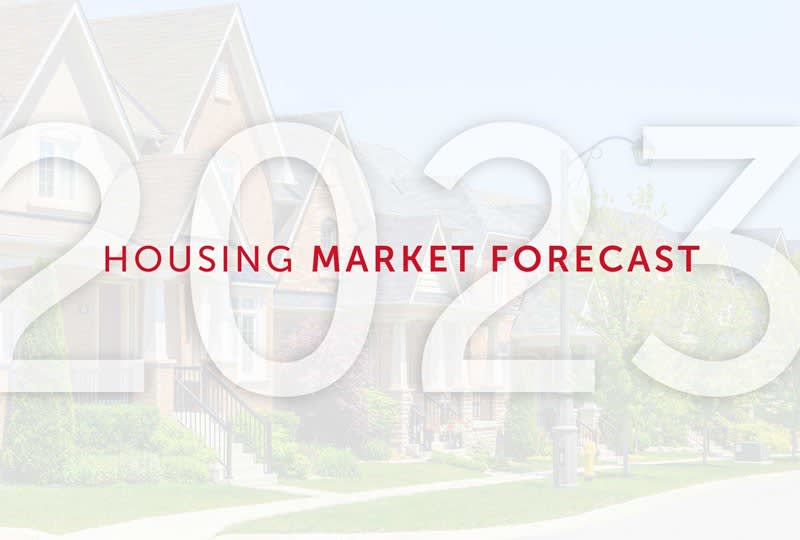 Key Insights
National real estate headlines are not representative of the Minnesota and western Wisconsin market, which is less volatile than many coastal markets.
Buyers concerned about the rise in interest rates should meet with a REALTOR and loan officer early to discuss budget, loan options, and more.
Sellers have an advantage but should look to their REALTOR for local market stats around time on market and price. Strategic updates to their property will make it more appealing to buyers.
Our local economy is strong, and unemployment rates are low. Housing affordability remains a challenge for some.
Sharry Schmid, President, Edina Realty
As president of Edina Realty, Sharry Schmid provides guidance and direction to over 2,000 REALTORS.


First, a word about those headlines. Just as selecting the right house is about "location, location, location," the right way to view housing market news is to think "local, local, local." National headlines tend to focus on areas that are experiencing the largest changes—many of which are coastal cities or areas that also saw the biggest increases in sales and appreciation during the pandemic when remote work was a boon for some regions. And keep in mind the nature of headlines—they use words and tactics that are likely to grab the most attention.


Here in the Midwest, the housing market has been busy but much less volatile than in other parts of the country. As I'll explain below, there are challenges and opportunities for buyers and sellers, but housing will always be a tangible asset because you have the opportunity to build wealth while also benefiting from the shelter, comfort and community a home provides. By understanding what's happening in Minnesota and western Wisconsin specifically — and speaking with a local Edina Realty REALTOR directly — it will be easier for you to identify opportunities and make a plan about buying or selling a house.


Here's what most experts are saying buyers and sellers can expect from the housing market in 2023.


Home Buyer Expectations
The primary theme for buyers this year will be how today's higher interest rates impact their buying power. After years of historically low rates, we have seen rate hikes throughout 2022, and experts believe that
additional rate increases
may occur in 2023 as the government continues to fight inflation. This will likely bring about some new or expanded loan programs for buyers to explore.
First-time buyers.
Affordability. When interest rates go up, those pursuing a mortgage will see an impact on their buying power. Buyers should speak with their REALTOR and home mortgage consultant to learn what they can afford, and what loan programs are the right fit for them today. There are a number of financing options available.
Competition. Homes in ideal areas and price points will continue to be in high demand. Rising rates can mean less competition for homes as some buyers delay homebuying or move to lower price points.
Control over costs. If you are renting, you are likely facing annual price increases that are out of your control. If you can afford to buy a home that is equivalently priced to your monthly rent, it will be to your great long-term benefit to become a homeowner and leave renting behind. If you choose a fixed-rate loan, you can – property taxes aside – have a stable monthly payment for your residence for 10-30 years with the opportunity to refinance and reduce your payment if rates should go down.
Move-Up Buyers:
Home prices. As in the past few years, homeowners selling their current home will likely be happy with the sales price — and may be concerned about the cost of their next residence. Because the average homeowner in Minnesota and western Wisconsin gained $28-29,000 in equity from Q2 2021 – Q2 2022, home sellers can use that equity to their advantage in their next home purchase.
Leaving your current mortgage. Homeowners looking to upgrade may wonder if they should leave behind their low-rate mortgage and buy a new home with a higher mortgage interest rate, or stay in place and remodel their home to suit their lifestyle. It's a personal decision, and I advise anyone considering remodeling or upgrading their current residence to run the numbers with a contractor, and then talk to your REALTOR about the pros and cons of staying and remodeling versus moving. If you need more space, you may find that a new home with a higher interest rate is equivalently priced to a major set of home improvements.
New construction options. As long as interest rates remain around 6.5-7%, we are unlikely to see a lot of speculative (or pre-sale) homebuilding. If you are hoping to purchase a new construction home, you should meet with a REALTOR who can walk you through the options of developments in your ideal area.
Luxury homes. Luxury homes will continue to be in high demand in the coming year. Buyers seeking higher price points should expect competition and to move as quickly as those in the lower tiers of the market.
Whether you're a first-time or repeat buyer, it's important to remember that experts are here to walk you through exactly what to expect — and determine exactly what you can afford. Now is a great time to sit with a REALTOR and home mortgage consultant to understand:


The loan programs that you qualify for, and how they benefit you.
What you can comfortably afford for a monthly payment — and what overall budget that would translate to when buying a home?
How your equity, savings, or financial history is impacting the loan options available to you.
Home Seller Expectations
Sellers will continue to be at an advantage in 2023, as they have in recent years. However, the increase in interest rates could reduce competition among buyers.


Position in the market. Sellers will continue to benefit from low inventory, though it won't be nearly as low as it was during the height of COVID-19. With a reduced buyer pool due to higher interest rates, price gains will be more moderate than in years past. However, sellers with well-appointed homes and fair prices should see swift sales.
Bidding wars. Some homes — especially starter homes — may still see bidding wars, as longtime hopeful buyers seek to find their property at last. However, sellers shouldn't expect a bidding war.
Staging and style. Even with low inventory, buyers continue to be discerning and are not interested in overly styled or highly customized homes. If your home has been tailored to your (very specific) needs over time, you'll benefit from working with a REALTOR who can help you neutralize the space and make it more appealing to a larger buyer pool.
Luxury sellers. In 2022, homes on the local luxury market moved at nearly the same speed as properties in the lower tiers — which is historically uncommon. We expect that luxury home activity will continue to outpace historic rates in 2023, putting luxury homeowners in a great position to sell.
As recommended for buyers, it's important that homeowners meet with a REALTOR early on to determine how they can update their home, price it right, and navigate the traditional or offline marketplace when selling their home.


A Note on The Economy and Affordability
Our local economy remains strong, due to our diverse business economy. Minnesota is home to many Fortune 500 companies, and we are not solely dependent on a single industry to keep our local economy afloat.
Between Target, Cargill, Medtronic, General Mills, 3M and others, our wide range of industries helps insulate us from drastic economic swings sometimes seen in other major markets. In October, Minnesota had a statewide unemployment rate of just 2.1%.
However, even with a strong local economy, challenges remain.
Recent data
shows that the average age for first-time buyers has risen to 36, which suggests greater difficulty with affordability.
We might infer that limited inventory, rising rates, and prices all have an impact, but there are likely a number of factors at play that we will continue to watch. As a result, those entering the market for the first time may need to allow themselves more time to find a home, and they may need to re-evaluate their must-haves versus nice-to-haves.
Buying or Selling in 2023?
Edina Realty has a team of 2,000+ local experts, who serve every neighborhood and community across Minnesota and western Wisconsin. If you're considering buying or selling in the next year, reach out to your Edina Realty REALTOR to start the process.